The change is not only in the name. As University Bank Warehouse, a division of University Bank, we are now offering Purchase & Sale facilities nationwide! Our program features have been enhanced, and you will find our pricing and fees are one of the most competitive in the industry! Our staff has diverse mortgage banking and warehouse experience, and we are committed to helping you achieve a competitive advantage in today's mortgage market.
Features
We will consider broker to banker conversions

Conventional/Conforming/Gov/Jumbos to Conforming limits

Funding at 100% Note (advance dependent on product)

Very competitive pricing and fees

TPO Acceptable (Subject to company credit profile)

Same-day funding

Delegated or Non-Delegated Underwriting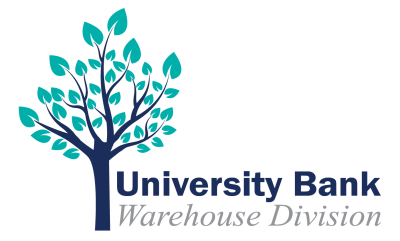 Contact Our Warehouse Team Today!

When completing "Contact Us" form DO NOT include personal information such as your bank account number(s), password(s), social security number(s) etc.