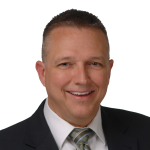 Will Yoho
Reverse Loan Officer
NMLS # 756017
Call 847-341-7672
Based in Illinois and Lending Across the Country
Our mission is to create awareness and a better understanding of reverse mortgages throughout the older adult community as well as within the professional community.
University Bank Reverse Mortgages – Specializing in reverse mortgages.
Our reverse mortgage experts help seniors convert home equity into cash for retirement, medical bills, travel, healthcare, house repairs, extra income, or other worthwhile purposes.
William Yoho has been assisting homeowners for over two decades. As a residential loan officer lending across the country, he has helped with purchases, refinances, and reverse mortgages for single-family homes, condos, and townhomes. He has experience working with clients in every transition of life, from first-time homebuyers to downsizing retirees.
Since 2007, Will has specialized in reverse mortgages. A lending program designed to help seniors access the equity in their homes for everyday expenses such as property taxes, medical bills, home repairs, and even caregiving. His professional and compassionate approach enables seniors and their families to find solutions and help for often complex financial and social situations. Seemingly difficult issues such as incompetency, guardianship, trusts, POA, title issues, and end-of-life planning are part of his normal workday.
Will was born and raised in the Chicago suburbs where he currently resides with his wife Patti and daughter Grace. He enjoys spending time with his extended family, hiking, reading, and sitting around the backyard fire pit with his brothers.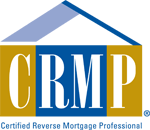 Will is also a Certified Reverse Mortgage Professional (CRMP) with the National Reverse Mortgage Lenders Association (NRMLA), which is the national voice of the reverse mortgage industry. This prestigious designation distinguishes Will from the pack with extensive knowledge, competence, ethical practices, and professionalism.
Additional Resources
Click on the links below for more information.